Day 2 :
Keynote Forum
Associate Professor, University of Saskatchewan College of Medicine, Canada
Time : 10:00AM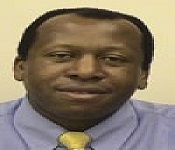 Biography:
Dr. Joseph Fomusi Ndisang is an Associate Professor in the University of Saskatchewan College of Medicine, Department of Physiology. He received postdoctoral training in Physiology at the University of Saskatchewan College of Medicine from 2000-2005. He obtained a PhD in Pharmacology & Toxicology from the University of Florence, Italy, 2000. He obtained a Doctor of Pharmacy degree from University of Florence, Italy in 1995. He has received several distinguished awards and distinctions including: (i) Fellow of the Canadian Cardiovascular Society (FCCS) in 2016, (ii) Fellow of the American Heart Association (FAHA) in 2011; (iii) Fellow of the International College of Angiology (FICA) in 2007; (iv) Young Investigator Award by International College of Angiology (2007); (v) Young Investigator Award by the American Society of Pharmacology & Experimental Therapeutics-Division for Drug Discovery, Development & Regulatory Affairs (2005); (vi) Young Investigator Award by the Society of Experimental Biology and Medicine (2005); (vii) Caroline tum Suden/Frances A Hellebrandt Professional Opportunity Award for Meritorious Research by the American Physiological Society (2005); and (viii) Recognition Award for Meritorious Research by a Young Investigator by the American Physiological Society (2004). Top 5% of cited authors in journals of Biology and Biochemistry in 2011, by Thomson-Reuters. Currently, Dr. Ndisang is an Editor for Frontiers in Bioscience (impact factor 3.8) and Executive Guest Editor for Current Medicinal Chemistry (impact factor 3.7) He has published more than 64-full length manuscripts in peer-reviewed journals and more than 80 abstracts. Dr. Ndisang has served as external PhD examiner for several universities in Canada, has given more than 30-invited talks, and has also served as peer-reviewer for several reputed journals and granting agencies in United States, United Kingdom, Canada, New Zealand and Poland.
Abstract:
Impaired insulin signaling and deregulated glucose metabolism are associated with the progressive alterations in structure and function of vital organs like the heart and kidneys in diabetic patients. Our recent studies indicate that upregulating the heme oxygenase (HO) system with HO-inducers like hemin and heme-arginate potentiates insulin signaling and improve glucose metabolism in different animal models of type-1 and type-2 diabetes including (i) streptozotocininduced diabetic rats, (ii) Zucker diabetic fatty rats (ZDF), (iii) obese Zucker rats, (iv) GotoKakizaki rats (lean type-2 diabetic model) as well as other models that display glucose intolerance like spontaneously hypertensive rats and uninephrectomized DOCA-salt hypertensive rats, suggesting a universal role of the HO-system in regulating insulin signaling and glucose metabolism. The administration of HO-inducers (i) attenuated inflammatory mediators including cytokines like TNF-α, IL-6, IL-1β that in turn stimulate chemokines such as MCP-1 and MIP-1α to promote macrophage-M1 infiltration, (ii) suppressed oxidative stress including NF-κB, activating-protein (AP)-1, AP-2, and c-Jun-N-terminal-kinaseand 8-isoprostane, (iii) enhanced fundamental proteins implicated in the insulin signal transduction pathway like IRS-1, PI3K and PKB, (iv) reduced insulin/glucose intolerance (IPITT), (v) increased insulin sensitivity and the inability of insulin to enhance GLUT4 was overturned. These were associated with improved cardiac hemodynamics and the attenuation of cardiac hypertrophy, collagen deposition in cardiomyocytes and the reduction of left ventricular longitudinal muscle fiber thickness, a pathophysiological feature of cardiomyocyte hypertrophy. Similarly, HO reduced renal histological lesions such as glomerulosclerosis, tubular necrosis, tubular vacuolization, interstitial macrophage infiltration and abated pro-fibrotic/extracellular-matrix proteins like collagen and fibronectin that deplete nephrin, an important transmembrane protein which forms the scaffolding of the podocyte slit-diaphragm allowing ions to filter but not massive excretion of proteins, hence proteinuria. Thus, diabetic complications such as cardiomyopathy and nephropathy were markedly improved. Taken together, these studies suggest that the HO-system could be considered and important switch box that when potentiated adequately can rescue organ damage in diabetes.
Keynote Forum
E & M Psychiatry Clinic, Daegu, Republic of Korea
Time : 11:00AM

Biography:
AcademicHistory
GraduatedfromGyeongbukMedicalUniversity(1999) DegreeofMaster/PostGraduatediploma/Schoolofpsychiatry,HallymUniversity(2004)
Adoctorforcompulsorymilitaryservice (2004-2007) DirectorofMentalHealthPromotionCenter,DaeguSuseongDistrict (2007-2011)
EMDRtherapistcoursecompleted(2011)
I.InternationalMembership
MemberoftheInternationalAssociationofSelfPsychology(IASP) (2011) InternationalMemberofAmericanPsychiatricAssociation(2018) CorrespondingMemberoftheEuropeanCongressofNeurophamacolgy(2018)
Abstract:
Dysthyroidism : Is This One of Suicide Squads?
INTRODUCTION
For a decade S. Korea has the highest suicide rate among OECD countries even with fabulous medical check-ups and insurances. But unfortunately, Thyroid Function Test(TFT) has not been included in routine check-ups. Even if asked, blood sampling and follow-up are relatively ignored compared with expensive ultrasonography to rule out cancer, which threatens everyone. Many symptoms of the psychiatric disorder are known to have interfered with by dysthyroidism. But in the case of subclinical dysthyroidism, treatment strategies are controversial. We've found how many psychiatric outpatients are suffered from subclinical dysthyroidism and their relation with autonomic nervous system activity and clinical improvement
Partial Corr
Correlations
Control Variables

TP

S

P

B

ABN

AGE

TP

Correlation

1.000

.876

.816

.066

.141

Significance (2-tailed)

.

.000

.000

.335

.039

df

0

212

212

212

212

S

Correlation

.876

1.000

.666

.393

.069

Significance (2-tailed)

.000

.

.000

.000

.313

df

212

0

212

212

212

P

Correlation

.816

.666

1.000

-.398

.112

Significance (2-tailed)

.000

.000

.

.000

.101

df

212

212

0

212

212

B

Correlation

.066

.393

-.398

1.000

-.056

Significance (2-tailed)

.335

.000

.000

.

.415

df

212

212

212

0

212

ABN

Correlation

.141

.069

.112

-.056

1.000

Significance (2-tailed)

.039

.313

.101

.415

.

df

212

212

212

212

0
METHODS
The 335 outpatients in this study were recruited and 244 subjects who meet diagnostic criteria of Schizophrenia spectrum disorder, Affective spectrum disorder, Panic disorder. Heart Rate Variability(HRV) Tests and blood sampling to check Thyroid hormone were performed to all patients, both of which results are not interfered by any intention. Clinical Global Improvement Scale was used to know the effect of thyroid treatment in subclinical dysthyroidism. Descriptive statistics were used to check how many patients recognized dysthyroidism for the first time and ANCOVA was used to evaluate the differences between the euthyroid and dysthyroid group in symptoms and autonomic nerve system activities. Partial correlation and Multiple regression analysis were conducted to determine thyroid hormone as a predictive value.
RESULTS
20.93% of psychiatric outpatients are turned out to have dysthyroidism : Which means nearly 21 of 100 people visit psychiatry clinic are in an abnormal thyroid function state.
Regression Variables Entered / Removedᵇ
Model Variables Entered Variables Removed Method
a. All requested variables entered.
b. Dependent Variable : TP
Model Summary
Model

R

R Square

Adjusted R Square

Std. Error of the Estimate

1

.140ᵃ

.020

.015

.99216

a. Predictors : ( Constant ), ABN

ANOVAᵇ

Model

Sum of Squares

df

Mean Square

F

Sig.

1

Regression

4.209

1

4.209

4.275

.040ᵃ

Residual

209.673

213

.984

Total

213.882

214

a. Predictors: ( Constant ), ABN

b. Dependent Variable : TP

Coefficientsᵃ

Model

Unstandardized

Standardized

Coefficients

Coefficients

B

Std. Error

Beta

t

Sig

1

( Constant)

6.669

.076

87.646

.000

ABN

.344

.166

.140

2.068

.040
a. Dependent Variable : TP
CONCLUSION
CGI score (not shown above) in dysthyroid group after administration of T4 showed significant improvement (p<0.01), especially co-morbid addiction pathology with panic disorder and with Depressive disorder. This Study has successfully proved via HRV test that Thyroid Hormone, which relates with oxidative stress and neuronal degeneration, can be one of major predictive factors in planning treatment strategy and assuming prognosis. Repeated multi-centered study will be required to validate this result, so as to be one of references in planning national suicide prevention program.
HyunChul Kim, [email protected]