Day 2 :
Keynote Forum
Discipline of Human Physiology, School of Laboratory Medicine and Medical Sciences, College of Health Sciences, University of KwaZulu-Natal, Private Bag X54001, Durban, 4000, South Africa.
Time : .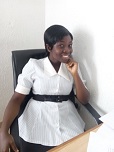 Biography:
I AM TOLUWALOPE ESTHER ADEYEMI, I AM 29 YEARS OLD. I AM A PHD STUDENT IN PHYSIOLOGY DEPARTMENT SCHOOL OF LABORATORY MEDICINE AND MEDICAL SCIENCES UNIVERSITY OF KWAZULUNATAL.
Abstract:
High energy diets are commonly associated with cellular oxidative damage and certain dysregulation in metabolic functions. However, little is known about the impact of maternal fat consumption on endogenous modulation of antioxidant enzyme network and reproductive profiles of their progenies. In the present study, we investigated the effects of Quercetin-3-o-rutinoside (QR) on maternal high fat diet (HFD)-induced oxidative changes and altered hormonal functions in offspring rats. Research was approved by the Animal Research Ethics committee university of Kwazulu-Natal. Fifty-six (n=56) female Sprague Dawley rats (180-200g) were divided into two groups (n=28/group), fed with either normal diet (ND) or 45% energy high fat diet (HFD) for eight weeks and then mated. Post conception, rats were further divided into four groups each, of which two groups continued with ND or HFD while the remaining groups received either QR (150mg/kg) or HFD+QR. They were killed in batches with the first set sacrificed on gestation day (GD) 19, while the second group was allowed to litter naturally, and pups killed at postnatal day (PND) 21, 28 and 35. We assessed changes in body weight (BW), oral glucose tolerance, hormonal levels in hypothalamus (GnRH), plasma (LH) and testicular levels of testosterone via enzyme linked immunosorbent assay (ELISA), as well as quantification of markers of oxidative stress (catalase, superoxide dismutase (SOD), glutathione (GPx), nitric oxide (NO) and malondialdehyde (MDA)) in placenta and liver of dams and offspring. HFD-fed rats showed increases in body weight but sensitive to oral glucose. Our data also showed significant increases in liver MDA levels in placenta of HFD-fed dams and liver of HFD offspring at PND 21. SOD activity was decreased in the liver and placenta of all treatment groups of G19 dams, whereas HFD-treated postpartum day (PPD) 21 dams exhibited significant increases in both SOD and catalase enzymatic activities in the liver. Moreover, GPx concentration was increased in QR offspring at D21, decreased in HFD-treated groups at PND 28, and increased in all three groups at PND 35. Liver NO level was also increased in HFD GD19 dams and significant decreases in placenta and liver of HFD+QR PPD21 dams. Hormonal analysis further showed significant decrease in hypothalamic GnRH of HFD offspring at PND 21 and 28. We observed an initial rise in GnRH concentration in QR at PND 21 which later returned to low levels in the offspring throughout the study period. Also, plasma LH was decreased by either HFD or QR at PND21, as well as significant decrease in testosterone levels in HFD offspring at PND 28 which appears reversed by QR. The results indicate that maternal nutritional drift may induce oxidative challenge in the offspring, leading to hypothalamic-pituitary-gonadal axis dysregulation with severe reproductive consequences.
Keynote Forum
Department of Pediatrics, Kalawati Saran Children's Hospital & Lady Hardinge Medical College, New Delhi, India
Time : .

Biography:
Dr Sukla Samaddar, after completion of her 3 years post graduation in Pediatrics (MD Pediatrics) from All Institute of Medical Sciences, New Delhi worked as a Senior Resident in the Department of Pediatrics at Kalawati Saran Children's Hospital, New Delhi. She is also a Diplomate in National Board, Pediatrics. She has been actively involved in pediatric endocrinology related clinical and research works. She has published 2 original articles, a case report, and a chapter on adolescent nutrition and has been involved in 3 departmental RCT's. She is keenly interested in research especially in the field of Pediatric endocrinology with special interest in short stature due to endocrinological causes, diabetes mellitus, DSD's and obesity.
Abstract:
Children with transfusion dependent thalassemia (TDT) suffer from various endocrinological manifestations due to iron deposition: particularly hypogonadism. We performed this study to assess pubertal status in children with TDT in recent, at a tertiary care hospital in Northern India. Fifty-eight patients aged 17 to 19 years [Males = 33(56.9%)] with TDT who were on regular follow-up and chelation therapy were included. After a detailed clinical assessment, the past records of these patients were reviewed. Sixteen (27.6%) patients in the cohort had pubertal arrest or failure and were started on hormonal replacement therapy (HRT). A further 8 (13.8%) patients had delayed onset but normal progression of puberty, while the remaining 34 (58.6%) had normal onset and progression of puberty. The HRT group had a significantly higher annual transfusion rate (ATR) [Mean (SD) = 146.4 (17.2) vs. 135.6 (11.3) ml/kg (p=0.007)] and serum ferritin levels [mean (SD) = 5084.9 (1640.5) vs. 2752.4 (1082.0) ng/ ml (p=0.0001)] compared to the non-HRT group. Ten (62.5%) patients in the HRT group had elevated hepatic transaminases (> 2 times the upper limit of normal) compared to 10 patients (23.8%) in the other group (p=0.006). HRT group had higher prevalence of hypoparathyroidism than the non-HRT group [4 (25%) vs. 1(2.3%); p= 0.006]. Other co-morbidities such as hypothyroidism, Type 1 diabetes mellitus, seropositivity for hepatotrophic virus (hepatitis B and C) and severe magnetic resonance imaging T2 * liver and cardiac scores did not show correlation with the pubertal status.
Conclusion: Higher ATR and serum ferritin levels, presence of liver dysfunction significantly correlate with pubertal failure.
Keynote Forum
Department of Internal medicine, St. Paul's Hospital Millennium Medical College, Addis Ababa, Ethiopia
Time : .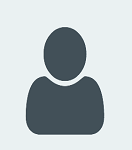 Biography:
Abstract:
Background: Diabetes is a chronic, progressive disease characterized by elevated levels of blood glucose. Poorly managed diabetes leads to serious complications and early death. The prevalence of diabetes has been increasing over the past few decades. Ethiopia is one of African countries with the highest number of people living with diabetes. Studies conducted in Ethiopia and other countries mainly focused on level of glycaemic control at one point in time. Studies targeting the time that a patient stayed in a poor glycaemic level are lacking.
Objectives: To estimate time to first optimal glycaemic control and to identify prognostic factors among type 2 diabetes mellitus (T2DM) patients in public teaching hospitals in Addis Ababa, Ethiopia.
Methods: A hospital based retrospective chart review study was conducted from April to July 2018 at diabetes clinic of Addis Ababa's public teaching among randomly selected sample of 685 charts of T2DM patients who were on follow up from January 1 2013 to June 30 2017. Data was collected using pretested data abstraction tool. Data was checked, coded and entered to Epi-Info V.7.2.1.0 and exported to SPSS V.23.0 and STATA V.14.1 for analysis. Descriptive statistics is presented with frequency tables, Kaplan Meier plots and median survival times. Association was done using Log-rank test and Cox proportional hazard survival model, where hazard ratio, P-value and 95% CI for hazard ratio were used for testing significance and interpretation of results.
Results: Median time to first optimal glycaemic control among the study population was 9.5 months. The major factors that affect it are age group (HR=0.635, 95% CI: 0.486-0.831 for 50-59 years, HR=0.558, 95% CI: 0.403-0.771for 60-69 years and HR=0.495, 95% CI: 0.310-0.790 for >=70 years), diabetes neuropathy (HR=0.502, 95% CI: 0.375-0.672), more than one complication (HR=0.381, 95% CI: 0.177-0.816), hypertension (HR=0.611, 95% CI: 0.486-0.769), dyslipidemia (HR=0.609, 95% CI: 0.450-0.824), cardiovascular disease (HR=0.670, 95% CI: 0.458-0.979) and hospital patient treated at (HR=1.273, 95% CI: 1.052-1.541).
Conclusions: Median time to first optimal glycaemic control among T2DM patients is longer than expected which might imply that patients are being exposed to more risk of complication and death.